Is Your Biz Ready To Blast Off With Our Harrisburg SEO?
Start Dominating Google Today
What Can You Expect From Our Harrisburg SEO Experts
Dominate Your Competition In Central PA

Welcome to White Noise Digital. You might be asking yourself, how can this company help my business get more customers online?
Great question! You most likely found us through a search on Google for Harrisburg SEO or through one of our YouTube videos under Harrisburg SEO Expert. The most important thing is that you are doing research on search engine optimization and trying to figure out ways to get more traffic to your website, or maybe you are looking to start using the internet to attract more customers and increase revenue in your business.
Since everyone goes on the internet whenever they need to do research or find information on something, we understand how important it is to have an online presence for the product or service you offer so your company can get seen as the best option when someone searches online. Finding the best Harrisburg SEO company is very important if you plan on making an impact in the central Pennsylvania market, especially with how people are shopping nowadays.
93% of people start their buying process using the internet and Google is usually the search engine used. Knowing how important it is to get your company on the first page of Google is half the battle. The other half of the battle is getting there.
Our search engine optimization formula has done wonders for dozens of businesses in central PA and if you are not on page one of Google, you are leaving tons of money on the table. Any of your competitors that are ranked above you on page one of Google are getting all of the online traffic that your website can be getting.
We can help you to claim your spot in central PA as the go to business in your particular niche whenever one of your potential customers searches for the products or services that you offer. We can also help you to convert that traffic into more customers using your website and if your website is not mobile optimized we can help you establish a mobile site so you aren't missing out on the traffic we all get from cell phones and tablets nowadays.
We can get your company optimized online strictly in the Harrisburg, Pennsylvania area or all the way up to a national level. The most important thing for you to do is to do your research on the SEO Harrisburg companies and choose the one that you feel will deliver you the highest return on your investment.
The size of the Harrisburg SEO agency is not what matters in your selection. The way to choose is based off of results. Ask yourself which company offers services you are interested in and then find out what they can do for you. So what is the next best step for you?
Contact us today by filling out our Discovery Form so we can analyze your web presence and give you a free walk-through video analysis of your entire organization and how it is represented online. No two businesses or websites are the same so your video analysis will be customized to your current situation and you will actually learn a lot about where you are at and how you can begin attracting more customers to your company online.
We look forward to hearing from you and helping you dominate your competition with some Harrisburg SEO!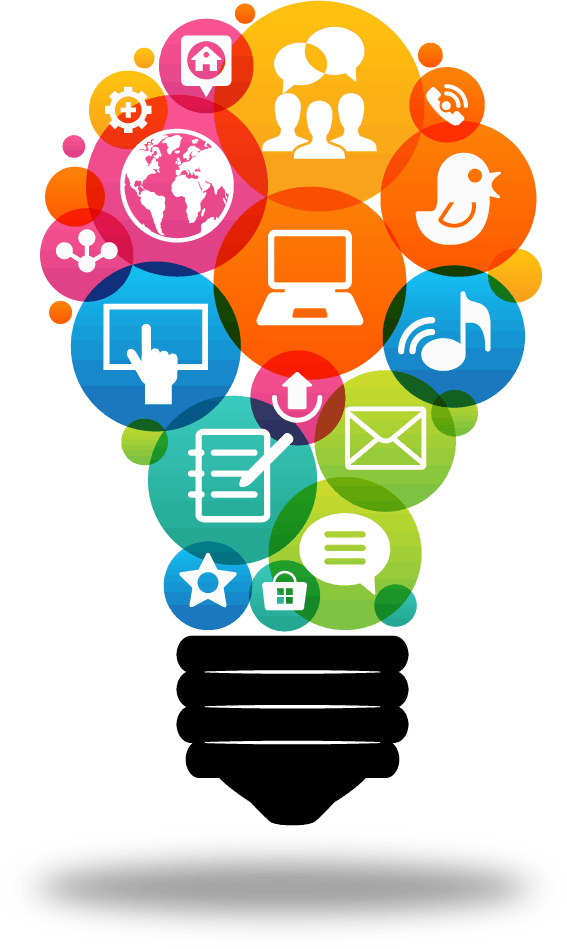 Search Engine Optimization
Print media still works great but not as a primary marketing medium as over 90% of buyers in 2016 turn to Google to look for the products and services they want and to do their research. Are you on page 1 to be the answer to what they need?
Web Design & Optimization
Whether you want a brand new website from the ground up or you want your current site redesigned, we specialize in building websites that convert visitors into leads and customers so your SEO pays off even more
Reputation Management
One of the most important aspects of growing your company with the internet is building trust with people by managing your reputation online. Let us help you show people why they should buy from you by letting us build your online reputation so you can focus on helping more customers
Video Marketing
Not only can we create custom videos for your business that will build trust with your prospects and convert more of them into leads, but we can also rank them in the search engines and help drive even more traffic to your website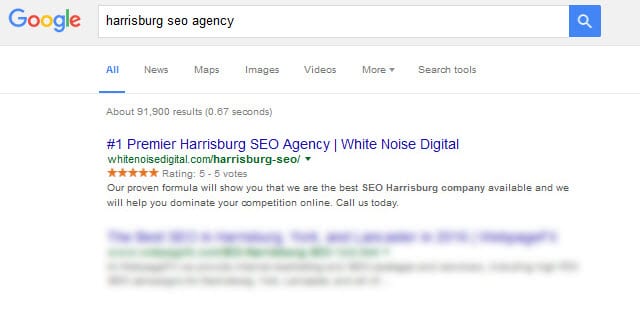 White Noise Digital
1108 2nd Ave
Harrisburg, PA 17113
(717) 454-4400